For this home I just sold in San Jose for $845,000, I was the agent for the seller, who bought this home back in 2012, at that time, I was also the listing agent! They bought this home with their own buyer's agent back in 2012, and it was so exciting when they contacted me to tell me that they felt I did a really good job representing the home last time it was on the market, that they wanted me to be the listing agent again for their sale! It was so amazing that they remembered me as the listing agent from years ago and that I made such an impression on them to want to work with me. So, this is the 2nd time I have sold this home.
The market is a little more unpredictable than usual, but this home was HOT! In combination with the location, views, home itself, lot, and price point, I had a HUGE turnout for the open house weekend and many offers on this home. In fact, this home had the busiest open house weekend that I have had for some time since the market slow down. It was a special home that is just one of a kind, where buyers were just really attracted to it, plus the views are amazing, and at this price point, it was super popular.
The sellers picked an offer that was well over list price, ALL CASH, 7 day closing, 'as is' sale, and the buyer waived ALL contingencies. It was a VERY smooth escrow process and closing. And, the buyers were a super sweet family, so I was excited to see them get it.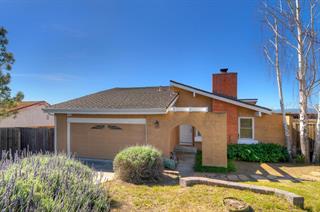 656 total views, 2 views today